Aquarian Cladding Systems has announced an agreement with Ash and Lacy and Ibstock Kevington to distribute MechSlip with effect from January 2020.
The innovative brick cladding system will uniquely allow architects and developers the creative freedom to design robust and versatile brick facades using natural clay bricks cut into slips. The slips can be mechanically fixed to any substrate, at any height, via an engineered metal support system.
MechSlip will be added to Aquarian Cladding's product portfolio, alongside the B-rated Gebrik insulating brick cladding system and A1-rated Terreal terracotta rainscreen system, as a non-combustible A1-rated cladding solution, suitable for use on buildings over 18m.
For Aquarian Cladding, it means an exciting start to 2020 after another successful year in 2019. The company has seen continual growth since forming 12 years ago and Julian Venus, Aquarian's Sales Director said: "We are delighted to be partnering with not one but two market-leading, innovative manufacturers. The opportunity to work together with Ash and Lacy and Ibstock Kevington is hugely exciting for all of us.
"We have had sustained success for over 12 years as experts providing technical, sales, distribution and installation support to specifiers and end-users of brick cladding. This agreement shows our commitment to providing the best cladding solutions for architects, contractors and developers."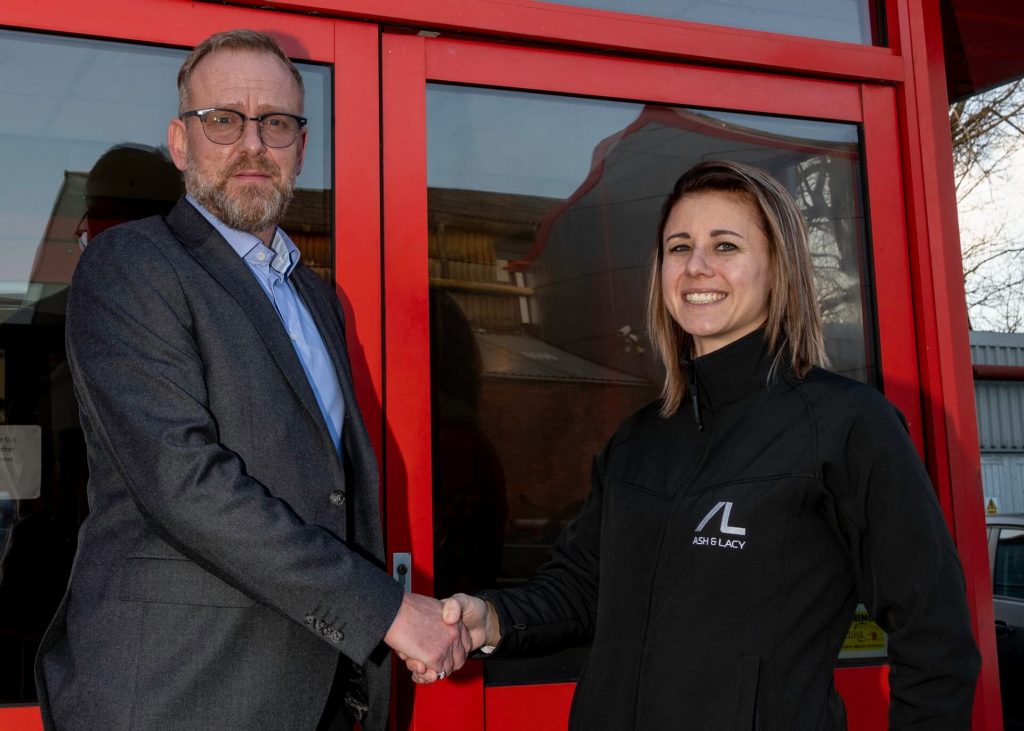 MechSlip will be introduced to Aquarian's unique Approved Installer Network and the company will work with its 60-strong approved installation companies to add the unique brick cladding system string to their bow.
The development of MechSlip has been carried out as a joint venture between UK-based industry innovators Ash and Lacy, who have designed the mechanical metal support system, and Ibstock Kevington, the UK's largest brickwork special shape and masonry fabrication company, who cut the brick slips that go onto it.
MechSlip has been fire tested and meets Euroclass A1 in accordance with EN13501-1:2007 +A1:2009. It has also been tested for weathertightness in accordance with 'Standard for systemised building envelopes CWCT, 2006' and is currently registered for BBA certification, which is expected in 2020.
Founded in 1857, Ash and Lacy has been at the forefront of technical performance, product innovation and high standards of engineering for over 140 years and manufactures a diverse range of engineered facade and roofing systems for the construction sector.
Aneira Beament, Ash & Lacy's Commercial Director of Brick Systems worked closely with Aquarian on the Agreement, "As a manufacturer of high quality, engineered façade systems; choosing industry partners who share our desire to provide technically competent advice and solutions to the market is incredibly important to us. We are extremely proud to have partnered with Aquarian Cladding and I have no doubt that they will be intrinsic to the growth and success of our MechSlip Brick Cladding system for many years to come."
Founded in 1987, Ibstock Kevington has a successful history of developing innovative brick detailing solutions to traditionally complex construction problems and is part of Ibstock Brick, the UK's largest brick manufacturer.
Ben Gerry, Commercial Director – Ibstock Solutions, added: "The newly-announced partnership with Aquarian Cladding is an exciting step forward for our MechSlip offering. Indeed, 2019 has been a year of real growth for MechSlip, with a number of high-profile building projects opting for the solution, and we're thrilled to be starting 2020 by confirming fresh distribution opportunities with one of Britain's leading cladding suppliers."