We are delighted to learn that after working closely in partnership with UK brick supplier Ketley Brick, they have been shortlisted in the 2018 Brick Development Awards for Best Commercial Building.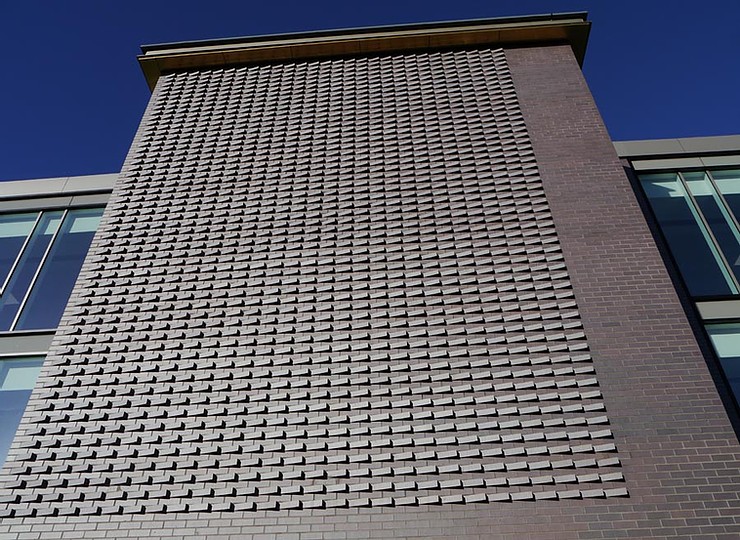 The office at Croxley Green Business Park in Watford was designed by ESA Architects and the lead architect Lambros Schizas incorporated an area of textured brickwork, which required a solid brick with Class A characteristics and perforated bricks to create areas of plain brickwork beneath the textured sections. In addition, he wanted to incorporate a lightweight, non load-bearing brick slip solution within the curtain walling, so that the entire brick façade was from the same brick finish. Gebrik was identified as the ideal solution for this element of the façade and Ketley were the only UK brick manufacturer able to produce matching slips within the demanding tolerance, which could be cast in moulds to produce Gebrik panels and corners. To read the case study in full, visit the Ketley site by clicking here.
Reaching the shortlist in this highly competitive category is recognition that old technology can meet new technology. The hybrid solution offered by 200-year old Ketley Brick came about because they had the foresight to adapt their product offering to enable it to work with intelligently simple 21st century technology such as our Gebrik Brick Cladding System. We wish them every success in the awards and we hope the BDA judges will recognise their achievement.
The awards are being held on Thursday 8th November 2018, at the Hilton Park Lane, London and tickets are on sale here.