Clevedon-based Aquarian Cladding Systems celebrated its tenth anniversary this month
Directors, staff, customers, suppliers and their partners are attending a party at the historic Clevedon Hall to mark this major business milestone.
With its roots firmly in the South West, Aquarian was born in the humble surroundings of a home office, but in the last decade has quickly grown to become a leading supplier of brick slip cladding and terracotta rainscreen cladding systems to the UK construction industry.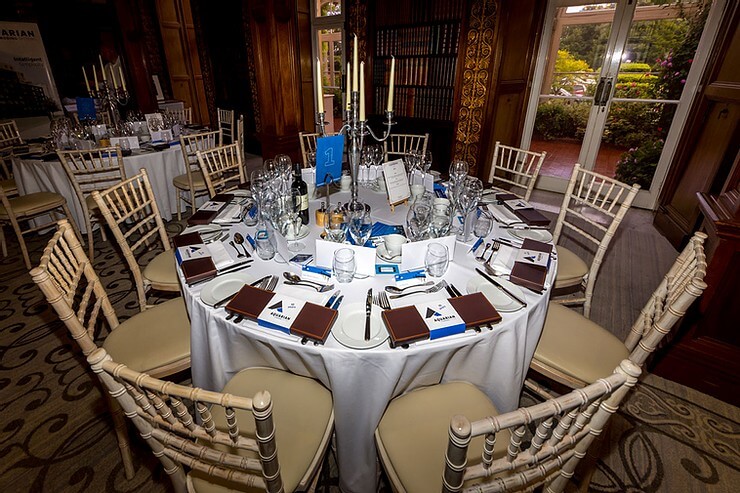 Turnover is forecast to grow to £7 million in the next twelve months and the company now employs a team of 8, with further expansion planned. Speaking at the party, Aquarian's MD, Paul Richards said: "Naturally, I'm delighted to celebrate this milestone with so many of the people that have been instrumental in our success, some of whom have been with us since day one. We've grown so quickly, that there haven't been too many opportunities to pause for breath, but I'm pleased to say this evening has provided one and I'm really proud to look back and reflect on what we've achieved as a team." During the evening, a raffle was held which raised £4,500 for the Sarcoma UK charity, a cause which Paul and his team passionately support: "Of course we want to be successful as a business, but equally we want to be good neighbours and that means to play our part in the communities in which we live and work.
Beyond that, we want to support causes that are close to our heart and none more so than Sarcoma UK. "Over the last two years we've raised nearly £15,000 for this amazing charity which helps raise awareness of and fund research into this particularly rare form of bone and soft tissue cancer.
With the support of many businesses, including Manchester United who kindly donated a signed football for our auction, and through the generosity of friends and colleagues, being able to make a donation to the charity really did put the icing on our birthday cake!"