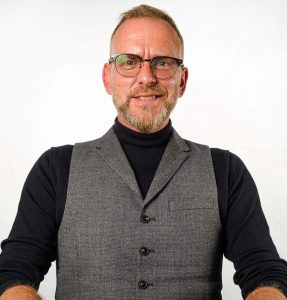 With brick cladding proving to be an increasingly informed choice for architects, specifiers and contractors, Julian Venus, Business Development Director of Aquarian Cladding Systems, discusses why it's proving currently creating so much interest.
With brick facades becoming more popular than ever in British architecture, and an increasing pressure to build cleaner, faster, and safer, the perfect storm for brick cladding certainly seems like it's here.
Without doubt, modern brick cladding systems are being used more frequently as a hybrid alternative to the typical 'go-to' solution of conventional bricklaying to achieve a natural finish on a building which looks and weathers like conventional brickwork – but without the limitations that come with brickwork installation.
The benefits, however, are much more far reaching than just providing a traditional brick façade and robust protection from the weather – and as the desire becomes even greater to reduce both construction cost and build-time, brick cladding will continue to come into its own.
So, why is brick cladding proving so popular?
An easier and better build
The process of laying bricks by hand is messy and weather dependent so it can make building projects slow and unpredictable.
Lightweight brick cladding systems can be installed in almost all-weather conditions and installation is typically much faster than traditional brickwork, dramatically reducing installation times by typically four or five times when compared with traditional masonry construction.
Brick cladding systems can be installed on almost any surface, provided the substrate is structurally sound and able to bear the weight. Once fixed and pointed, they are durable, weatherproof, and, like conventional brickwork, relatively maintenance-free when compared to other cladding materials. It also reduce costs by eliminating the need for masonry supports and reducing foundation and structural frame requirements.
Prelim costs (including replacing scaffolding with mechanical access equipment and less storage requirements), greater flexibility of build sequence and earlier project completion ultimately leading to less risk of programme over-run, will also contribute to significant savings. It also has the benefit of requiring less storage and movement on site, all of which will contribute to a tidier, safer environment.
brick cladding uses factory made components, so the quality of workmanship is often higher than conventional brickwork, allowing for greater quality control throughout the process and therefore a more consistent and predictable product, whilst still giving you a building built to last.
Suitability for any project
Brick cladding provides an answer whatever the project, whether from a building regulations point of view, a design perspective, or as the perfect modular solution.
With Building Regulations changing across the UK, the only route to compliance for residential buildings above 18m is for the use of non-combustible, or limited combustible, i.e. A1 or A2, materials.
MechSlip and NaturAL-X brick cladding systems have been tested to CWCT test methods and under EN13501, are classified as A1 so are suitable for use on buildings of any height. MechSlip uses conventional bricks in slip format and NaturAL-X uses brick 'tiles' with an innovative unique profile, with both being mechanically fixed to any substrate, via an engineered aluminium support rail system.
If a lightweight, panelised solution on buildings under 18 metres is needed then Gebrik, which consists of lightweight panels which are non-load bearing so can be fixed to most common substrates, is ideal.
Brick cladding is also perfect for the offsite and modular markets, with Gebrik aligning itself well with it and already being used on several exciting modular projects.
And thanks to a hugely versatile and extensive range of natural colours and finishes, brick cladding systems allow for complex and intricate designs that would be challenging with conventional brick.
A sustainable way to build
The construction industry uses more than 400 million tonnes of material a year, much of which has an adverse impact on the environment. Sustainable construction and building in a more environmentally friendly way is now a fundamental consideration.
Using brick cladding can also reduce the impact on the environment, due to the use of brick slips, which typically require 80% less volume of clay and mortar.
Thinner pieces of clay require less embodied energy to produce them, and less mortar means a reduction in the supply, use and storage of sand, cement, and water.
Due to the reduced volume of materials and optimisation of palletisation, deliveries to site are also reduced by up to 75%, improving sustainability by reducing the impact on global resources with less waste disposal on site too.
Working with architects, contractors, developers and installation specialists, Aquarian's brick cladding systems, including Gebrik and MechSlip, have been used on many award-winning buildings across a wide range of sectors.
To discuss your current project requirements and for more information, call 0808 223 9080 or visit www.aquariancladding.co.uk/
Read our related blogs:
Aquarian Cladding Systems thrives during lockdown
Is offsite manufacturing finally here to stay?
Aquarian Cladding scores 2nd award nomination in a month