Every year a member of Aquarian's staff is encouraged to enter a draw.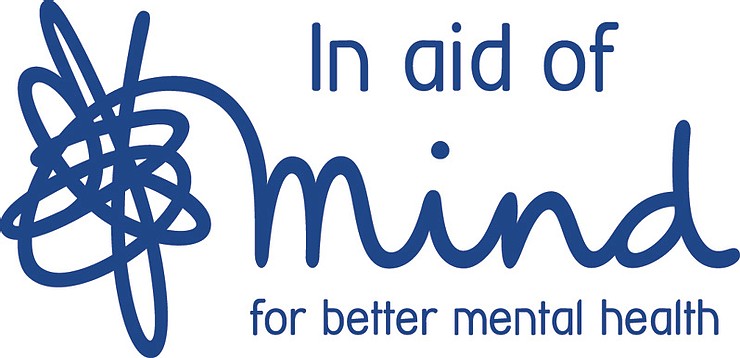 The winner is invited to choose a charity that means something to them and is challenged with raising as much money as possible throughout the year to support their choice. We see it as our opportunity for Aquarian Cladding to help raise money for a cause that is important to a member of our staff and to challenge the leadership abilities of staff to make an altruistic difference. This year, Eamonn Geoghegan, one of our Technical Sales Managers, was selected and here he tells us a bit more:
"It is a real pleasure and privilege to have won the opportunity to choose Aquarian's Charity of the Year and to accept the challenge of Chief Fundraiser. As a result, Aquarian's chosen charity for 2019 is MIND.
MIND is a charity that provides information and advice to people with mental health problems and lobbies government and local authorities on their behalf. It also works to raise public awareness and understanding of issues relating to mental health.
Founded in 1946, as the National Association for Mental Health, it celebrated its 70th anniversary in 2016. That said, it is fair to say that only in the last decade has the organisation been truly recognised, as society becomes more aware of the benefits of good mental health and perhaps more importantly, of the life-changing effects of poor mental health.
Approximately 1 in 4 people in the UK will experience a mental health problem each year. In England alone, 1 in 6 people report experiencing a common mental health problem (such as anxiety and depression) in any given week. My concern is about how many don't report it and suffer in silence?
Sadly, the overall number of people with mental health problems has not changed significantly in recent years, but worries about things like money, jobs and benefits can make it harder for people to cope. It appears that how people cope with mental health problems is getting worse as the number of people who self-harm or have suicidal thoughts is increasing.
How common are specific problems? Alarmingly, they are greater than I envisaged. Here are some examples,
Generalised anxiety disorder – 5.9 in 100 people

Depression – 3.3 in every 100 people

Phobias – 2.4 in every 100 people

Post-traumatic stress disorder (PTSD) – 4.4 in every 100 people

Mixed anxiety and depression – 7.8 in every 100 people

Bipolar disorder – 2 in every 100 people

Antisocial personality disorder – 3.3 in every 100 people

Borderline personality disorder – 2.4 in every 100 people
I will be doing all I can to help Aquarian make a difference to MIND, as this worthwhile organisation provides support and raises awareness for 25% of our community.
I am sure that our supply chain will help us to help them and I am looking forward to a year ahead, sharing the fun, challenge and reward of making a difference."