Aquarian Cladding Systems is on target to hit £8million this year after a hugely successful 2018.
We have been supplying brick and terracotta cladding systems to the UK construction industry since launching just 11 years ago, making the projected turnover, which was helped by monthly sales topping £1million for the first time in February, even more impressive.
For Managing Director Paul Richards, the rapid rise has been down to a combination of four things – quality products, first-class technical support, a customer-focussed approach and strong supply chain relationships.
"We are known as a reputable supplier acknowledged for the testing and quality of our products," said Paul, "But, as well as that, our team have a wealth of knowledge and experience and understand the issues that drive our clients' decisions. This company culture has helped us to stand out in what is a crowded market."
Working with architects, contractors, developers and installation specialists, our company's cladding systems have been used on buildings across a wide range of sectors, from residential to commercial, in both the public and private sector.
They include new-build hi-rise student accommodation for Unite in Birmingham, Portsmouth, Leeds and Oxford; the award-winning leisure and housing scheme The Scene at Walthamstow; the ground-breaking Porter Building in Slough; and Hampshire County Council's programme of refurbishing prefabricated school buildings.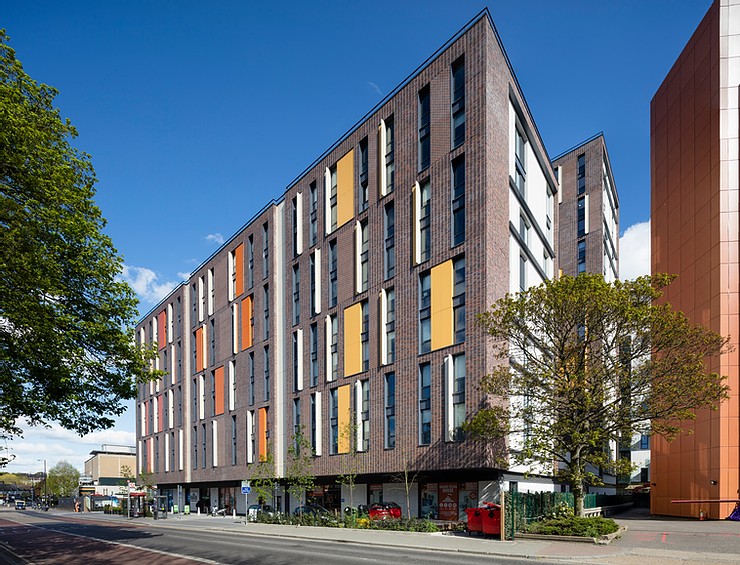 "We have been able to demonstrate that our cladding systems are cost-effective and durable throughout the lifetime of a building," added Paul. "Whatever your method of construction is, our cladding systems typically provide insulation, weather protection and durability. "Our systems are heavily tested, and we work with our supply partners to test, obtain certification and approval from BRE, BBA, Vinci (CWCT), Efectis, NHBC, LABC and Premier Guarantee warranty providers."
As a company we are also on course for ISO9001:2015 accreditation and have recently formed Aquarian Holdings Ltd to pave the way for further expansion, building on our cladding knowledge and experience.
For more information on Aquarian Cladding Systems, telephone 0808 223 9080, email info@aquariancladding.co.uk or visit www.aquariancladding.co.uk.