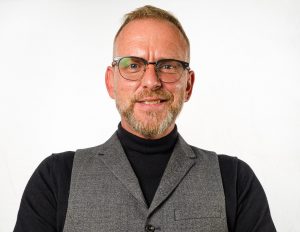 While sustainability has taken the headlines in driving the agenda for the construction industry this year and beyond, a worsening labour shortage is just as critical to its future. Julian Venus, Business Development Director of external brick cladding systems supplier Aquarian Cladding Systems discusses why Modern Methods of Construction (MMC) will be the driver to getting more people into the industry.
For any industry to be sustainable it needs to evolve both organically and by bringing in new, fresh ideas. It's therefore essential that we encourage not only young, dynamic talent but also re-skill those who've reached a cul-de-sac in their careers in other industries.
The construction industry's perennial struggle is engaging with young people and thinking 'outside of the box' in terms of our message of encouragement to them to join us. That continuous failure to encourage more labour now means that whereas a reduction in time on site used to be the greatest driver in the industry, it's now people.
If we can't find the people to do the work then the materials must do the work instead, which is why off-site manufacturing and other forms of MMC are a huge part of the solution.
But with modern methods of construction (MMC) we have the perfect vehicle to engage the next generation in joining our industry.
Changing perceptions
Generation Z, born between 1997 and 2012, represent the biggest generation yet, with around 1.3billion of them expected to join the global workforce over the next 10 years.
Attracting and recruiting them into the industry to take advantage of their skills, however, won't be easy. When many think of construction they see it through a very narrow window – namely that working conditions are unpleasant and roles are low skilled, low paid, and for people who don't go to college.
We need to get the message out that our industry is the second highest paid sector in the UK, and it is a multi-billion-pound industry that offers amazing opportunities for personal development and a career for life in lots of diverse roles.
Instead of seeing a construction site and the muck and mud, we need them to look past that – and the best way to do that is with MMC.
Modern Methods of Construction (MMC)
Our industry is changing because of MMC, which will be responsible for building homes for the future, schools and universities to produce future world leaders, research labs to find cures for the modern world's illnesses and to prevent environmental disasters, green energy plants for cleaner fuel, and transport hubs to enable us to explore the world.
MMC such as offsite and modular present an exciting future with the use of state-of-the-art technology, and the introduction of sophisticated technology such as virtual reality, augmented reality, imaging drones, and 3D printing.
It also means more modern working conditions, with hours on site drastically reduced as structures are built in controlled, safe, settings rather than outdoors. And with the Government committed to hitting sustainability targets such as net zero by 2050, MMC will also help futureproof our environment and assist in decarbonising the sector.
For our industry to recover and grow post-pandemic, we've got to re-skill individuals looking for a change in career and engage with the younger generation living in England right now – and MMC is a key opportunity to do exactly that.
As key distributors of Gebrik, MechSlip and NaturAL-X, Aquarian Cladding Systems is one of the UK's leading suppliers of brick cladding systems. Working with architects, contractors, developers and installation specialists, Aquarian's cladding systems have been used on many award-winning buildings across a wide range of sectors.