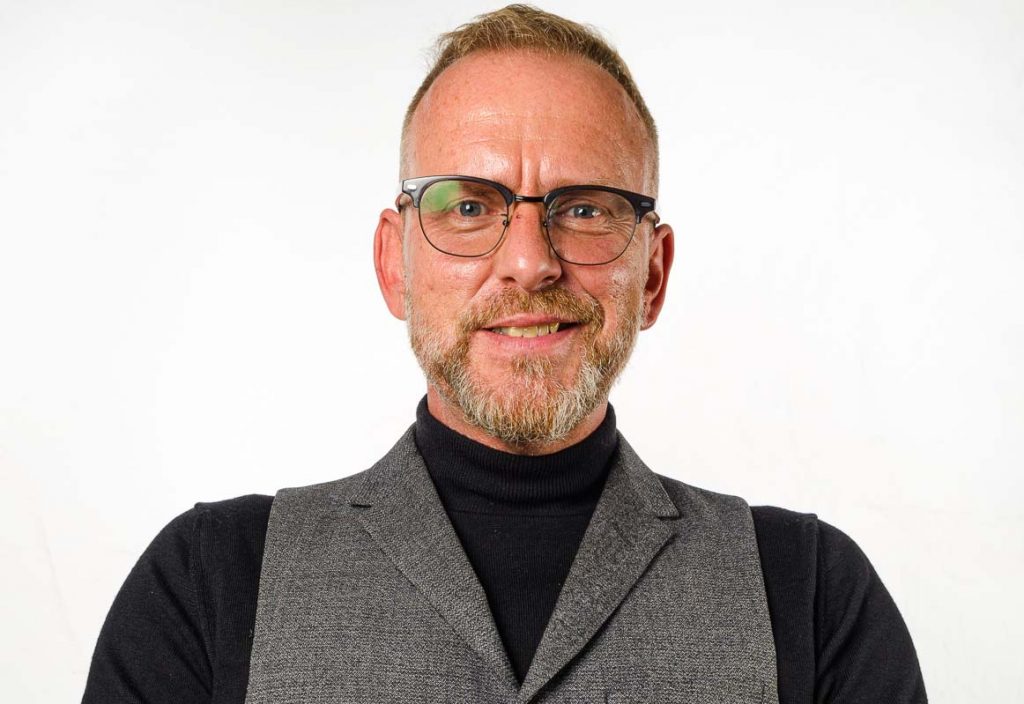 Julian Venus, Sales Director of Aquarian Cladding Systems, discusses why, as a modern method of construction, brick cladding systems have all the benefits you need for your brick façade when compared to traditional brickwork. 
Architects have always been under pressure to reduce both construction costs and build–time on buildings – but now, more than ever, they must also consider climate change issues, such as the use of sustainable materials and thermal efficiency. 
When all this must be achieved, whilst still producing aesthetically pleasing buildings, it's no wonder new and innovative methods of construction are being adopted. 
A brick finish remains as popular as ever in British architecture and brick cladding systems are increasingly being used to provide a warm, natural finish, whilst maintaining robust protection from the elements. The benefits, however, are much more far–reaching than just providing a traditional brick façade and shelter from the weather.  
In fact, there are many reasons why you should use a brick cladding system on your building instead of conventional bricks. 
Natural
, 
durable
, and perfect for design
Choosing a brick façade for your building typically means you will be using a natural product, formed from fired clay and pointed with mortar, which brings with it a durability that will stand the test of time, as it will neither rot nor corrode. 
From a weathering perspective, you can expect brick facades, when designed and built well, to improve with age, unlike other façade materials that can react negatively to UV light and show degradation from the elements over time. 
A number of brick cladding systems now available in the UK enable the designer to achieve a brick façade without compromise. With a wide choice of natural colours and finishes, they provide a wealth of design opportunities to be creative and, it could be argued, provide even greater design flexibility, allowing the designer to achieve more with a brick cladding system than with conventional brickwork. 
Brick cladding systems also provide an improved quality of appearance compared with brickwork, which can vary wildly. With an ageing workforce, bricklaying is a skill that isn't as widely available in the market today, so using a cladding system enables you to achieve greater productivity and a higher standard of bricklaying, whilst still giving you a building that's built to last. 
Ease and speed
Conventional methods of putting bricks on top of each other with mortar is weather dependent, and can therefore be slow and unpredictable. Speed of delivery is an important consideration for most sectors and brick cladding systems offer a quick, easy, and robust solution with fewer limitations.  
Not only does this mean reduced build programmes and prelim costs, including replacing scaffolding with mechanical access, but also greater flexibility of build sequence and less risk of programme over-run.  
Environmentally friendly
With a huge drive towards sustainability, using brick cladding can reduce the impact on the environment due to its use of brick slips, which are typically 20% of bricks, and less mortar. 
Thinner pieces of clay require less material and embodied energy to produce them and less mortar means a reduction in the supply, use and storage of sand, cement and water. 
The improvement in site logistics is obvious – fewer deliveries to site, reduced movement and storage of materials around site, and less waste disposal from site. As an example, we can supply as much as 650m2 of brick cladding on one vehicle. Compared to a typical brick delivery, which contains around 165m2,  that's a reduction of nearly 75% in vehicles to site! And with approx. 25m2 v 8m2 per pallet, site storage is also greatly reduced. Delivery and storage of mortar is also reduced by similar amounts. 
Much more
Brick cladding systems can be very thermally effective and, when used as a rainscreen with a cavity, they can provide healthier, breathable buildings as they dry out quicker and are therefore less prone to the risks of interstitial condensation than thicker, conventional brickwork. 
They are much more lightweight when compared to conventional brickwork and the need for wind posts and support angles is either reduced or eliminated. This reduction in weight and support means reduced line loads, framing and foundations, which leads to greater productivity and cost–efficiency – and some clients recognise that with the potential for thinner walls, the internal floor area can be increased, providing commercial benefit and a real value of space! 
Why 
wouldn't you?
Brick cladding systems are a perfect hybrid solution, offering all the benefits of an offsite solution but with the flexibility to adapt on site. Clearly there are many benefits over conventional brickwork. So why wouldn't you want to use it? 
Working with architects, contractors, developers and installation specialists, Aquarian's cladding systems, including Gebrik and Mechslip, have been used on many award-winning buildings across a wide range of sectors.