After a successful launch last year, the CESW Generation for Change (G4C) Awards are returning for 2018, with this year's event being held at The Met Office in Exeter on Tuesday 19th April.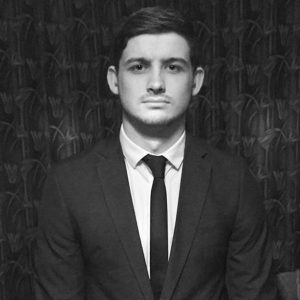 We are delighted to be sponsoring the Future Leader award at this prestigious event, which is aimed at recognising excellence in those aged 35 and under or who are in the first five years of their construction career.
We're doubly delighted because our colleague Jake McVitty has been shortlisted in the Trainee of the Year category. Jake joined Aquarian in 2016 and has quickly grown to be a valuable member of the team, working with our sales and marketing team on a wide range of projects.
It's going to be a great celebration and showcase of the young talent in our industry and promises to provide an exciting opportunity to see how we might be guided in the years ahead – and who will be guiding us! The nominees represent the future of construction, not just in the south west but throughout the whole of the UK.
We're looking forward to a really interesting and enjoyable event.