Aquarian Cladding Systems has come out on top again by winning 'Best Use of a Brick Slip Cladding System' at the 2021 Façade Awards UK for its work on the Better New Addington Leisure & Community Centre in Croydon.
The specialist supplier of external brick and terracotta cladding systems impressed the judges with the use of its Gebrik Insulating Brick Cladding System on the impressive project, which was installed by specialist contractor Express Group Ltd.
Paul Richards, Aquarian Cladding's MD, who received the prize on behalf of the team at the awards ceremony at Manchester's Midland Hotel, said: "We are absolutely thrilled to win the 'Best Use of a Brick Slip Cladding System' at this year's Façade Awards UK.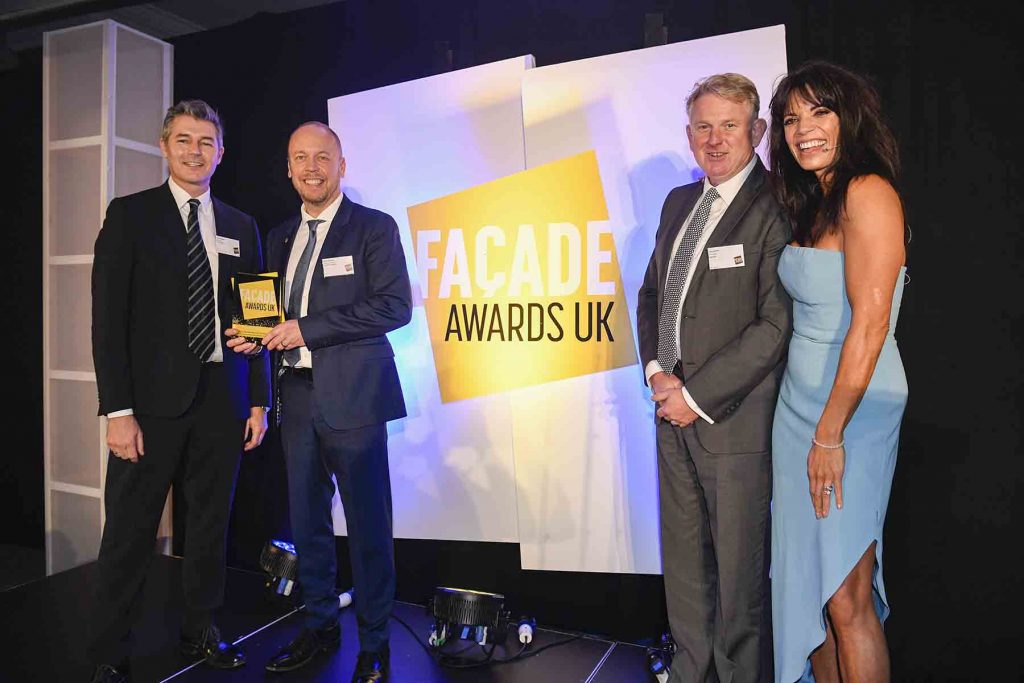 "Having supplied nearly 500 projects across the UK, the use of Gebrik on this project was truly unique and Express did a fantastic job."
The project had to beat stiff competition from six others on the shortlist, and the judges were impressed by the complex workmanship and high-quality products involved.
Aquarian produced several supplementary drawings and animations to assist with factory production and site assembly of some of the feature details, with the use of Gebrik significantly contributing to the speed of construction. The reduction in programme led to significant cost benefits.
"The unusual reveal detail used to frame the main windows has never been attempted before," added Paul, "and the stepped brickwork across the entire façade adds a texture to the building that one would not normally expect possible with the use of brick slip panels. The result is stunning."
Peter Head of Express said "It is unlikely any other brick cladding solution could have been used to create a façade of such high quality and this award is welcome recognition. It's one of those projects to be proud of for a very long time!"
For more information on Aquarian Cladding, visit www.aquariancladding.co.uk or telephone 0808 223 9080. For more information on Express Group, visit www.expressgroupltd.co.uk or telephone 01322 220315.