Here at Aquarian –expert suppliers of cladding systems- we've strengthened our team by bringing in Eamonn Geoghegan as our new Southern Area Sales Manager.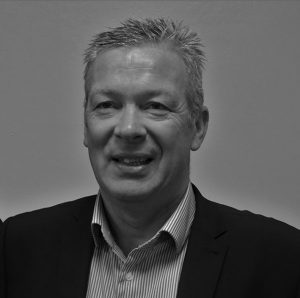 With more than 30 years' experience in sales and construction, Eamonn comes to us after 11 years with Bailey Total Building Envelope, where he helped to grow the business and gained valuable experience in sales, marketing and project management.
Our Sales Director, Julian Venus, says: "With the continued growth of the company we needed a proven and successful addition to our Technical Sales Team. We're delighted that Eamonn has chosen to join us, as he brings with him cladding experience and knowledge together with a real enthusiasm for our culture and vision."
Eamonn joins us as we continue to enjoy an exciting period of sustainable growth for the company.
"The Gebrik Insulating Brick Cladding System – one of our key product lines – is fast becoming a market leader," says Eamonn. "It's tried and tested, as well as a fast and effective product to install. With the introduction of the terracotta cladding products, we're now broadening our range of façade systems which will only enhance the business and increase our customers experience working with us. I have only been with company a short time, but already I feel part of a team which is clearly driven by a strong structure and principles to build a successful future. I'm looking forward to the journey!"