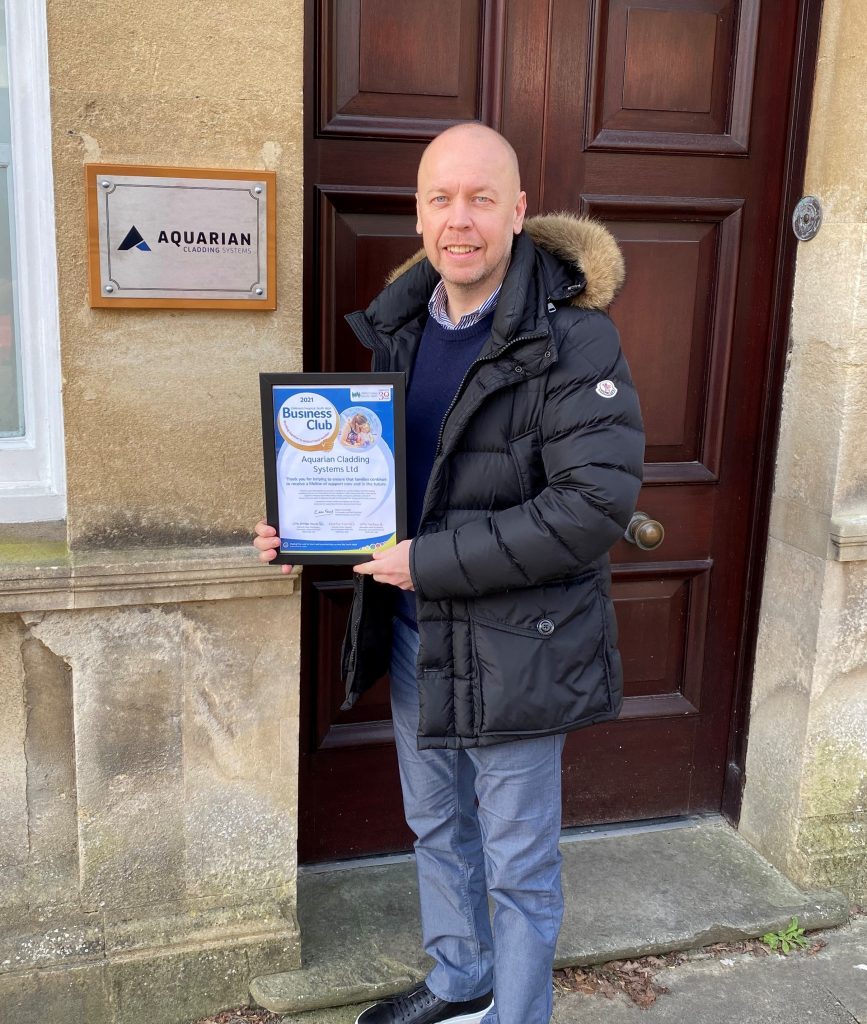 Aquarian Cladding Systems has joined Children's Hospice South West's (CHSW) Business Club to show its support for the charity in its 30th anniversary year – and is urging others to join with them.
The Clevedon-based brick and terracotta cladding systems supplier decided to join the CHSW Business Club with the aim of helping it to raise £30,000 in its special 30th year by recruiting 100 businesses, each paying £300 for their membership.
The range of benefits to joining include building connections, raising awareness of the business and, crucially, helping to make a difference.
Managing Director Paul Richards said: "Children's Hospice South West has helped make a huge difference for local children with life-limiting illnesses and their families, and to reach the 30-year milestone is a fantastic achievement.
"As a company we have been a huge supporter of local worthwhile causes and encourage charity initiatives for staff every year. Charities struggled last year because the pandemic cancelled many fund-raising events, and this is a great way to help get the ball rolling again for 2021.
"We are also looking forward to connecting with other South West businesses and seeing what opportunities that may bring."
Since the founding of the charity in 1991, CHSW now has three children's hospices – Charlton Farm in Wraxall, Little Bridge House in North Devon, and Little Harbour in Cornwall. The hospice teams provide vital care to over 500 children with life-limiting illnesses and offer much-needed support to families.
Cladding solutions across the UK
If you are interested in finding out more about joining the CHSW Business Club visit www.chsw.org.uk/businessclub or call Amanda Gallagher, CHSW Corporate Fundraiser, on 01275 866 600.