Terracotta cladding could be one of the next best things in the construction industry, with it becoming more popular amongst architects, specifiers and building contractors.
Following the terrible Grenfell Tower tragedy last year, combustible cladding has been banned for all new schools, hospitals, care homes and residential buildings in England and Wales above 18m.
It means that architects, building contractors and housing associations are looking into alternative cladding solutions more and more – and terracotta is proving to be a popular choice as a non-combustible solution for high-rise buildings.
Terracotta cladding is a 100% natural material composed of clay, fired at high temperatures and it creates striking façades designs. Durable and resistant, Terracotta cladding is also recyclable, sustainable and eco-friendly, doesn't fade in sunlight, is weather resistant and is fast and easy to apply.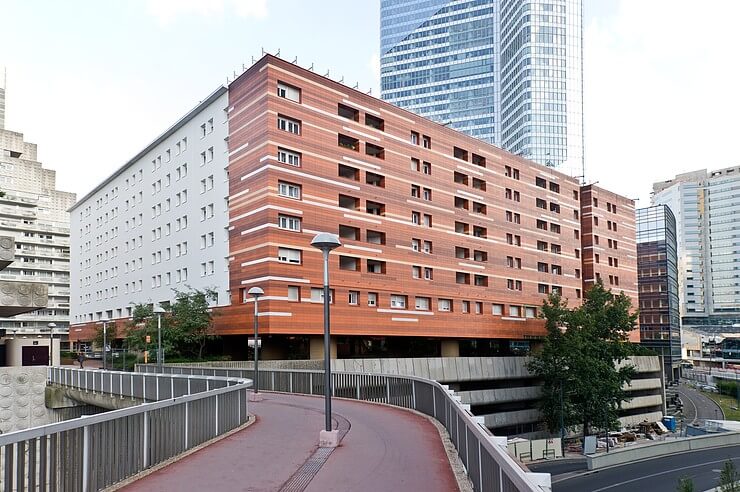 It's suitable for use in both traditional and contemporary buildings and has proven to outperform alternative cladding systems for durability as well as offering design freedom and flexibility.
We have been supplying cladding systems to the UK for the last 11 years and specialise in terracotta and brick cladding systems.
Working with architects, contractors, developers and installation specialists, our cladding systems have been used on buildings across a wide range of sectors, from residential to commercial, in both the public and private sector.
Aquarian's Managing Director Paul Richards says he is seeing a renaissance in demand for this proven cladding system.
"Exterior wall cladding design has evolved massively in the last decade," said Paul, "and architects are always looking for the next best thing in the industry.
"Our view is that it is incredibly difficult to apply small format bricks on metal due to tolerances and limited colour range. Pointing is also difficult as it is applied between 'a rock and a hard place' as the brick tiles typically have low water absorption.
"This adds to additional cost and time, which somewhat misses the point when looking for an alternative to conventional brickwork.
"We are therefore seeing increasing demand for terracotta rainscreen, which provides a stunning option when challenged to meet building regulations for buildings over 18m.
"Demand for our Gebrik brick cladding system continues for hotels and offices over 18m, as well as our traditional market below 18m, so it will still be our market leader, but we are certainly seeing a huge increase in demand for Terracotta."
Our Terreal terracotta cladding is currently being installed on the No.1 Portsmouth scheme by façade contractor Fabrite Group, a 22-storey student accommodation in the heart of the city centre.
We are working alongside main contractor Osborne Construction and architects ECE Westworks and will be supplying more than 4000m2 of their BBA certified Piterak Slim Terracotta system in Storm Grey and Champagne finish.
Our Piterak Slim System is a large format terracotta rainscreen cladding system with open joints to create stack or stretcher bond. Available in a wide range of colours and textures, it is installed with clips fixed on vertical profiles and can also be applied vertically to create 'portrait' bond. Piterak Slim is tough, rated Q4 for impact resistance, and can be used at ground level even in public spaces.